This post contains affiliate links. View my Disclosures page for more information.
I had never heard of APNO, or All-Purpose Nipple Ointment before I started breastfeeding in 2015. It's also called Newman's APNO, Newman's Nipple Ointment, or some variation of that. It's named after Dr. Jack Newman, a breastfeeding advocate and specialist in Canada.
I struggled a lot with breastfeeding in the beginning, and since I was too ashamed to ask for help, I found myself searching online for help and answers to my questions. One of the things I came across was the magical elixir of unicorn blood that is Newman's APNO, and it's supreme healing powers for sore nipples.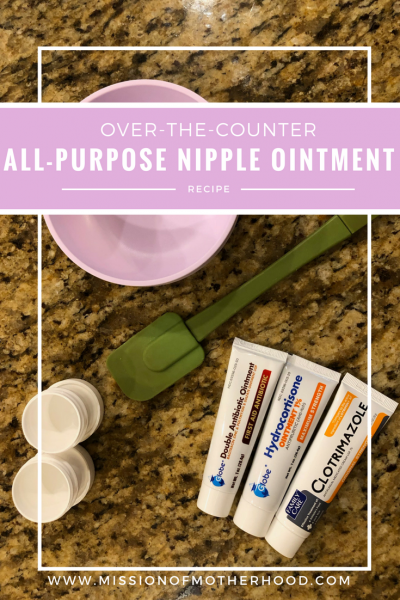 Let me just pause right here for a second to say this: if you're in a similar situation, please heed my advice and learn from my mistakes: there is no shame in asking for help. Find an Internationally Board Certified Lactation Consultant (IBCLC) in your area, if your pediatrician or OB/Gyn does not have one on staff. Most insurance companies will cover the cost of one, and some will even come to your home. If you don't know where to start looking, you can try your local La Leche League chapter or Facebook group: https://www.llli.org/get-help/
In my middle of the night quests for help and solidarity, I often came across Dr. Newman's Facebook page or blog, and I watched TONS of videos on how to get babies to latch, the use of a supplemental nursing system for supplementing at the breast, cup feeding a newborn (we actually did this one with our oldest on her first night at home), and so much more. His website, https://www.breastfeedinginc.ca/blog/, provided me with tons of resources and answered so many of my questions.
I eventually swallowed my pride and spoke to my doctor about the pain I was in. I had cracked and bleeding nipples and some thrush, so I was prescribed Newman's Ointment, which could only be made at a compounding pharmacy. They only gave me half an ounce, or less, and it was $80! I paid for it because I was desperate, but later I discovered the over-the-counter version.
This ointment is considered all-purpose because it contains an antibacterial (for any cracks or broken skin to avoid or treat topical infections), an antifungal (for treating or preventing thrush), and an antipruritic (for helping heal and for treating any itchiness).
It is an at-home variety of the Rx version making it cheaper, it also makes more, and as I've used both I can assure you it's just as effective.
Let me insert what I hope is an obvious disclaimer: I am a mother, breastfeeding advocate, and veteran lactater (is that a word?) going on 40+ months of consecutive breastfeeding. However, I am not your mom, your lactation consultant, or your doctor. Therefore, I encourage you to do your own research and talk to your professionals if you have any questions! I would never recommend something that I haven't thoroughly researched or done myself, but in any case, it's important that I remind you to do your own research when it comes to making medical decisions about your body.
INGREDIENTS:
These products are ones I recommend because I've used them myself. Any purchases made from these links help support this blog, at no additional cost to you. View my Disclosures page for more information.
Mix equal parts (1:1:1) of each ingredient:
Polysporin ointment (not Neosporin, but store brand generic is fine)

Hydrocortisone 1% ointment (not cream, but store brand generic is fine)

Miconazole 2% cream (store brand generic for Monistat 7, not Monistat 1 or 3) or clotrimazole 1% cream (store brand generic for Lotrimin AF, not Lotrimin Ultra) not both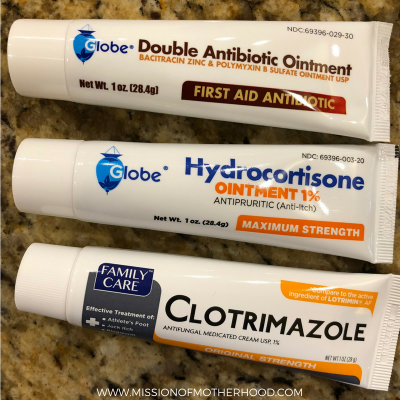 I used to squirt each into a tablespoon measuring spoon so I know when I have equal parts of each, but when I bought the items listed and pictured here, they were all 1-oz tubes so that made it easy: one of each!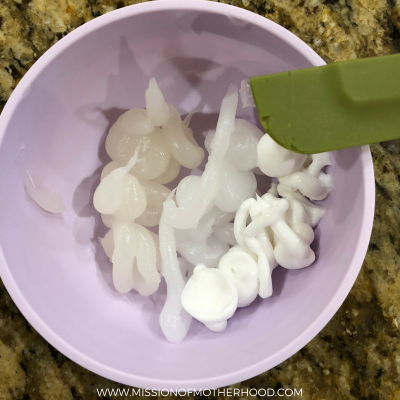 I used a rubber spatula and a small bowl (just throw it all in the dishwasher when you're done!), but I've also mixed it together on a paper plate with a plastic knife, too.
Mix well!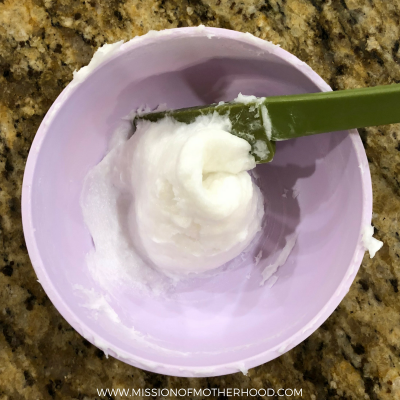 Once mixed, I put it in one of these little jars, just because it's easier to carry around than a bowl or plate, and less likely to be accidentally discarded. Since it made so much, I could put it into multiple jars and keep them in various places in the house where I might need them, including the diaper bag. I now also give some as gifts to new or nursing mothers. If you don't want to buy the jars, a clean baby food jar will work just fine. It can sometimes separate over time, so if it gets too warm I just stir it up again.
TO USE:
A little goes a long way! You don't need a lot, and this amount will make you enough for three 1-oz jars, which will be enough to last you a year plus give a gift to two friends.
Just apply some to your nipples and areolas just until they're shiny, after every feeding, for as long as symptoms persist. Don't wipe it off! Don't worry how many times the baby needs to come back to the breast. APNO is safe to nurse with: the ingredients aren't absorbed by the baby systemically.
Use for itchy, sore, cracked, bleeding, or yeasty (thrush) nipples.
FOR MORE INFORMATION:
http://www.nctba.org/medical-professionals/all-purpose-nipple-ointment-from-prescription-to-over-the-counter
http://ibconline.ca/information-sheets/all-purpose-nipple-ointment-apno/
I always always always recommend that moms address the underlying cause: sore, cracked nipples can be an indicator of a bad latch or possibly a tongue tie. Ultimately, addressing the cause (versus treating a symptom) is going to provide you with more longterm relief and help you to be more successful at achieving your breastfeeding goals. Make sure you're also using the right size flange when pumping to avoid any additional nipple trauma.
Nurse on, Mama!