Doesn't it feel like it was JUST Mother's Day? Well, here we are almost halfway through June, and Father's Day is fast approaching. Here are some gifts (that aren't just about beer-and-BBQs!) for the dads in your life — your husband, father, brother, in-laws, etc.
This post contains affiliate links. You can read my disclosures policy here.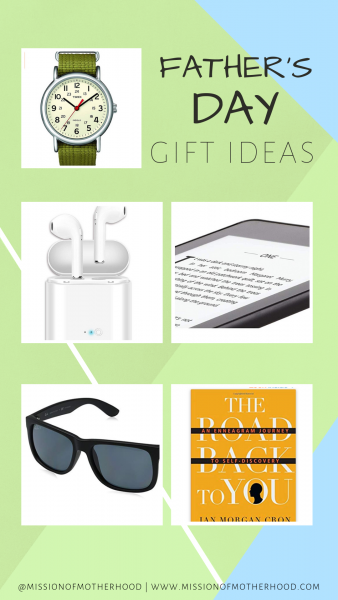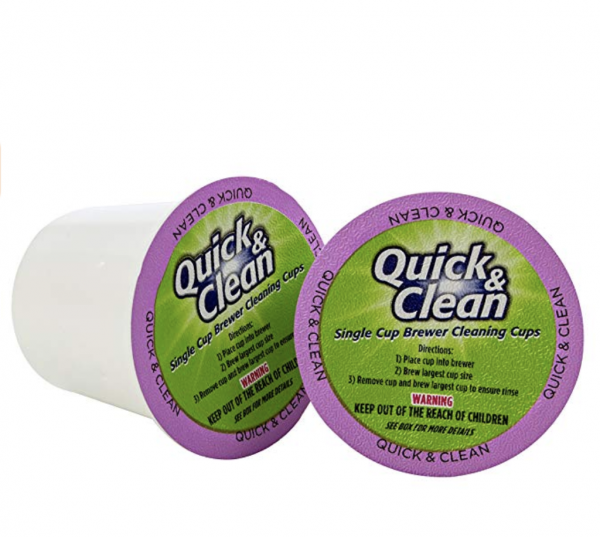 Keurig Coffee Machine Cleaners — These could be good for anyone, but my Father in law loves his Keurig. These cleaning pods along with some of this descaler is a nice way to say "I love you, and I want you to continue to love your coffee."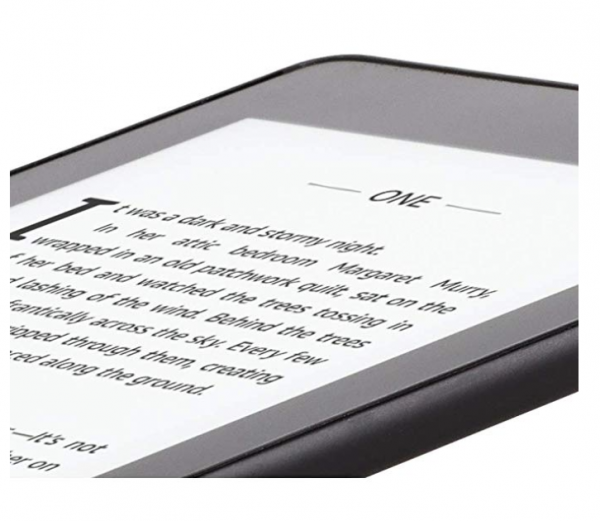 Kindle — eReaders are so great for summer time, parenting books, even newspaper and magazine articles. My husband LOVES to read, and his old kindle has a dead pixel front-and-center. I know he would love the extra storage on this one, PLUS it's waterproof so he can bring it to the beach or pool without fear of a tiny person dripping on it!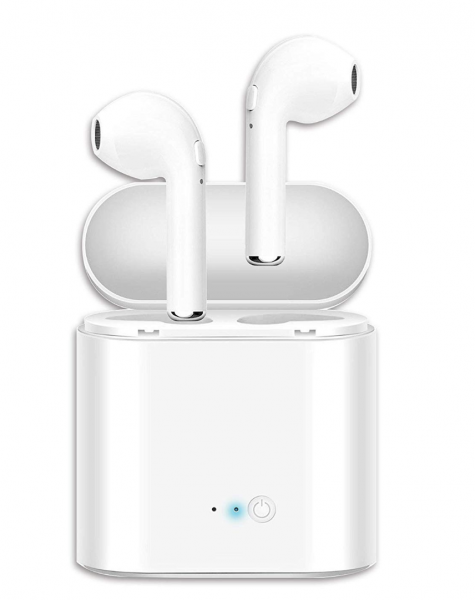 Headphones — Who isn't into podcasts lately (more on my favorites later)? These wireless headphones are great for around the house, video calls, even listening to music or podcasts while driving. They're awesome because they don't have a cord, so when you drop them at the gym you won't break your neck! If you can't afford the Apple airpods, these Gknight headphones are a highly rated best-seller, and you can't beat the price!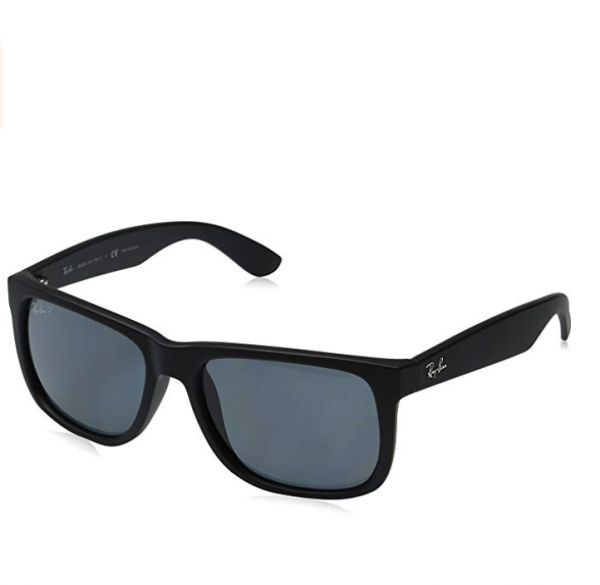 Sunglasses — I don't know anyone who doesn't love a GOOD pair of sunglasses. I went most of my adult life with $10-cheapies, and when I graduated to a good pair I finally understood what I was missing. They hold up better, last longer, WORK BETTER, fit better, and I find I take way better care of them, too. Consider a nice, classic pair like these for the man in your life.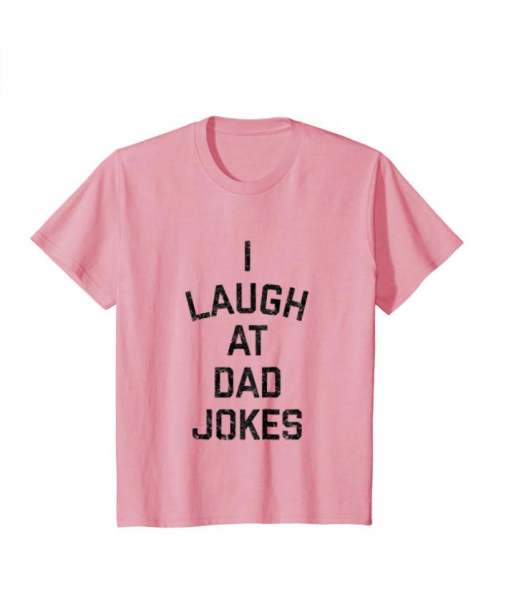 Tshirt — Not every guy is into the tacky dad-jokes shirts, but for the one who is, this song is SUPER popular right now so it's a great gift for Dad from the kiddos. CrazyDog makes some really soft and comfy tshirts (seriously, they're some of my favorite), and you can get this one in whatever name you want: Daddy, Grandpa, Pappy, etc. If he's not into that one, maybe a shirt that his kid can wear, like this one. (My oldest daughter has a Dad Jokes shirt in white, and it's both of their favorite!)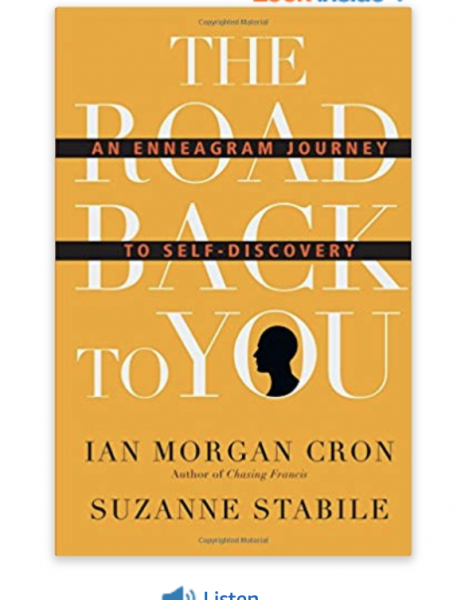 The Road Back to You — Enneagram is super popular right now, and this book has been so helpful in figuring out my own type. I think my husband has already read half of it just because I've read it aloud to him while I'm on my journey! I definitely recommend it if he's the type of guy who's interested in self-discovery and how knowing his enneagram type can help him be a better husband and father.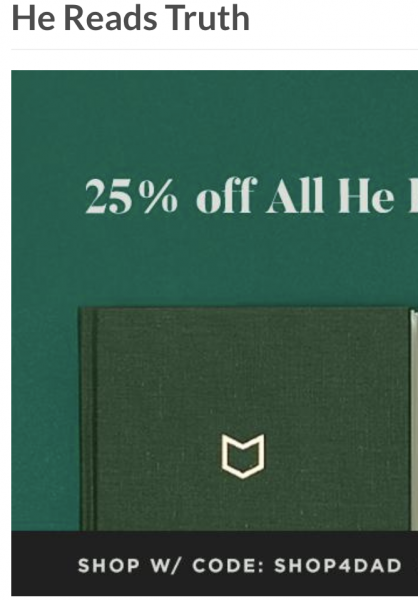 He Reads Truth — If your guy is the truth-seeking kind, then he's sure to love something from HRT. I'm a SheReadsTruth.com fan (I have the app and have successfully done a number of their reading plans, and raved about their KidsReadTruth resources before), and so by default that makes me a HeReadsTruth.com fan as well. As luck would have it, they're doing a 25% off sale with code SHOP4DAD for all Father's Day (and if you ordered by 6/9 you got a free pencil set, which I missed, womp-womp), so definitely snag him a nice canvas board Bible or leather bound Bible, or perhaps a nice notebook for journaling. They've also got great studies on there, so check it out either way.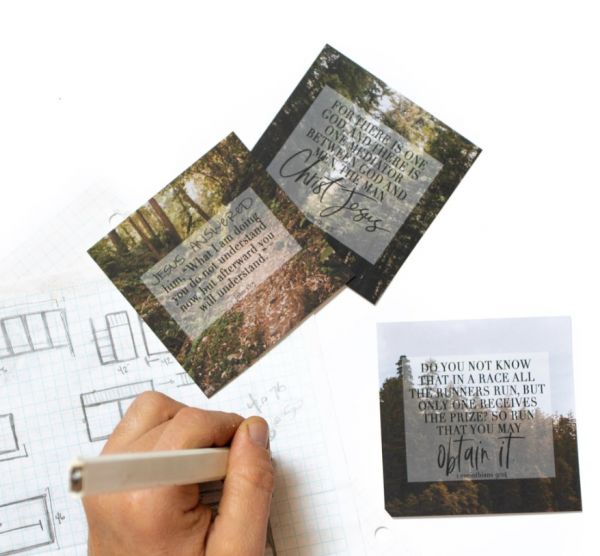 Men's Scripture Cards — I got these last fall when I was part of the launch team, and we've really loved them. They're 52 cards with a Bible verse on each one, designed to be a weekly memory verse. I love the pictures and the verses, I love the lettering, and I love the company! Watching a small business grow is such a joy, and seeing someone do real work for God with her gifts is so inspiring. The cards are great for an office desk, living room table, or night stand. Talk about a practical and useful gift that benefits the men in your life AND those around them!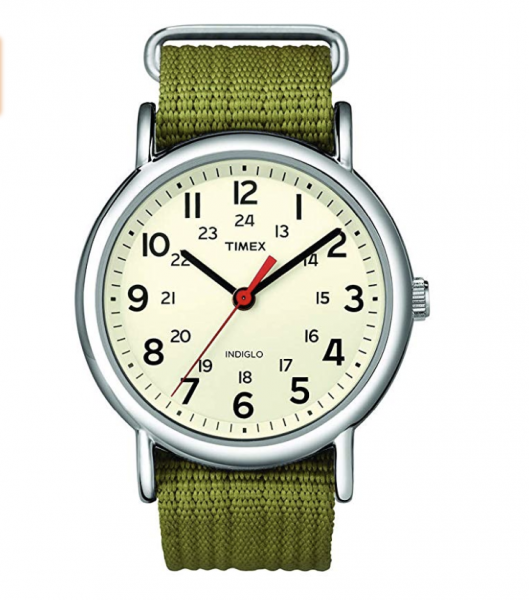 Watch — These days there's something so understated and elegant about an old school traditional watch, and I love the look of this one (and the variety of colors it comes in), and the price is unbeatable. It comes highly recommended with great reviews, and–bonus–it's water resistant up to 100ft, too, so he won't have to take it off on vacation this summer!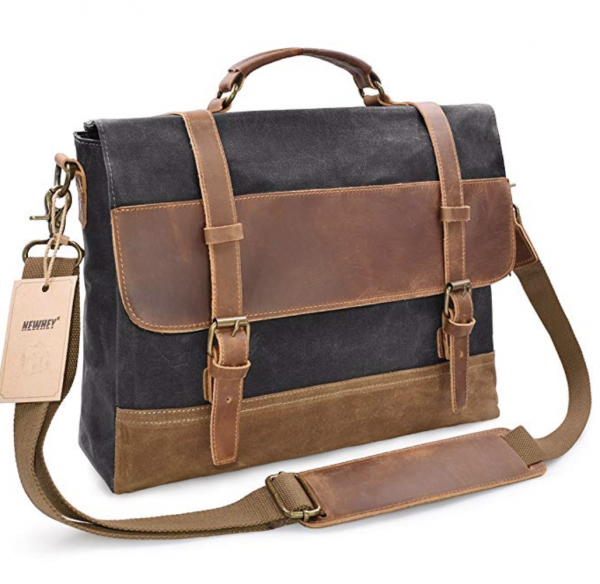 Messenger Bag — I love the look of this laptop bag, the pockets and straps, and all the great detail. I love the weathered look, and I love that it's not too frilly, but not overly complicated either. Even if the dad on your list doesn't travel often, he'll be sure to appreciate this bag for when he does. It's been on my gift ideas list for a while, so this just might be the time I click "purchase!"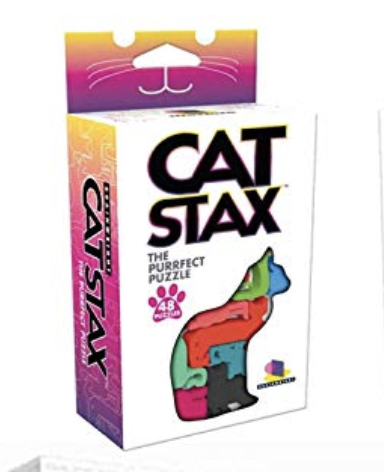 Puzzles — Part of the fun of shopping for Father's Day for the dads in our life is things they can enjoy with the little ones. Funny mugs and tshirts are great, headphones and bags are useful, but time together is priceless. Our oldest loves these CatStax puzzles, and they are definitely challenging enough for a grownup! It's something they can do together. If your kids aren't old enough for board games and puzzles yet, maybe get a fun strategy game like Catan (or the version that's made just for two so you can play when the kids go to bed)!
What'd I miss? Any other good ideas you've gotten or plan to get? Leave a comment so we can all benefit — after all, Christmas will be here in 6 short months!