It's seems every year I only manage to get one or two Advent posts out in the blogosphere, despite planning for way more. Yet here we are once again—it's December 5, and…well, here's my first post.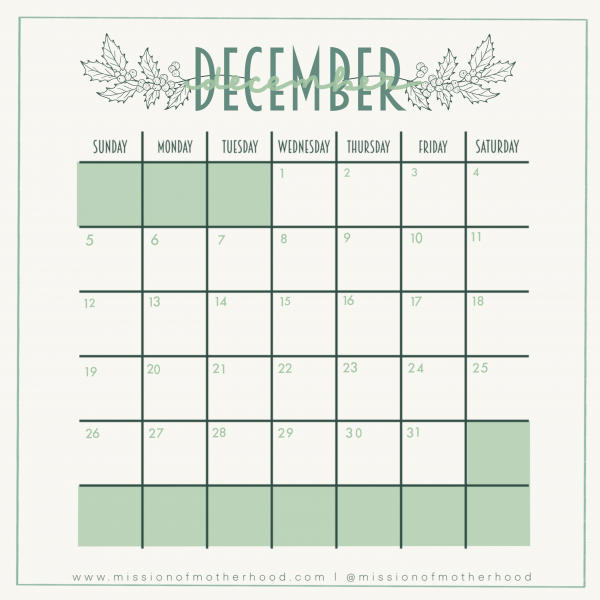 If you're new here, you can check out some of my previous posts on Advent and holiday activities along with books we've loved over the years for our young kids: Here, here, and here. This year, while I'm definitely still incorporating some of those old favorites, I also wanted to touch on some favorite holiday traditions and pastimes from when we were kids to things we've started with our kids.
One thing we love doing every holiday season is making salt dough ornaments; it's been so fun to see their hands grow. Even a small batch of dough makes several ornaments so we've taken to gifting them to our friend and favorite neighbor, and the grandparents.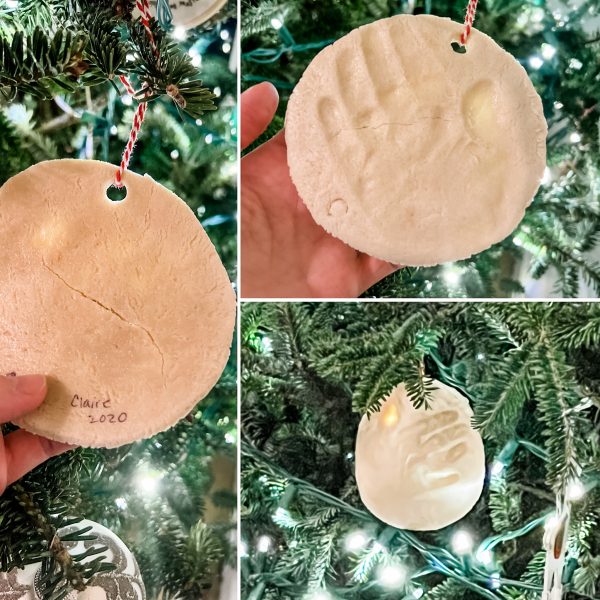 I've heard of some folks buying a holiday or themed ornament every year for the family or individually for their kids, either from a trip they took or something that represents the year they've had. Since 2020 was such a doozy, I decided that was a good tradition. The trouble is, there have been a ton of funny ones, and now I'm hooked! Last year my sister-in-law had me make some for her kids, which was so fun—ornament making in itself is a fun holiday pastime.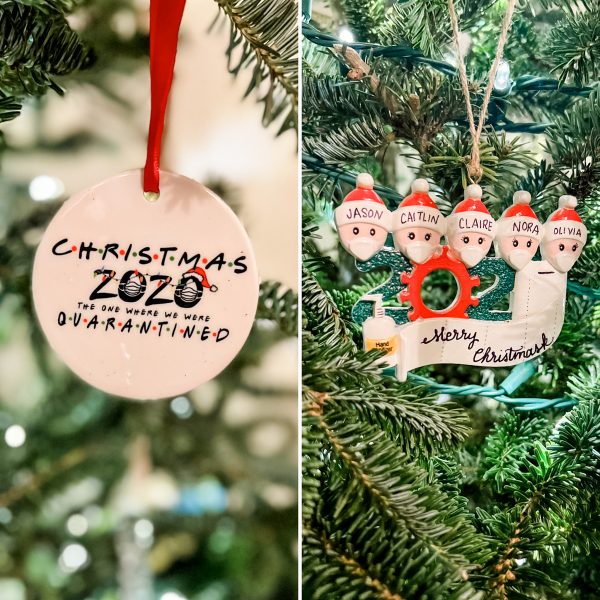 Another holiday tradition we have every year (well, for the last several years, at least) is to save the bottom slice of our live tree. I write the year on it and hang it on the tree, and we've got quite a collection now! It's fun to think about what we did that year, who was born, where we went. I haven't written any of those things on these slices, but I kind of wish I would have now. I guess there's no reason why I can't start now, or go back.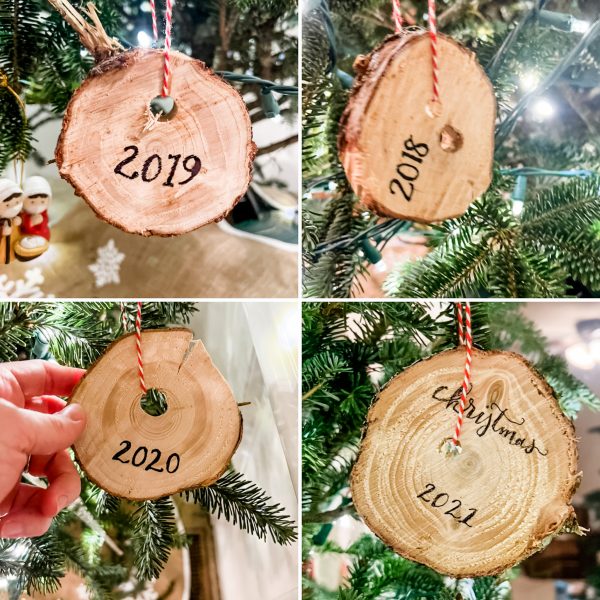 Two more of my favorite holiday traditions include hanging a pickle ornament, and putting our shoes out on the night of December 5 for St. Nicholas to bring candy (or Krampus to bring sticks!) These traditions came from an Austrian au pair my family had in 1993, and we've done them ever since! It's fun to do these with my kids, especially now that they're old enough to remember to look for the pickle in the tree or find the biggest pair of shoes to leave by the door.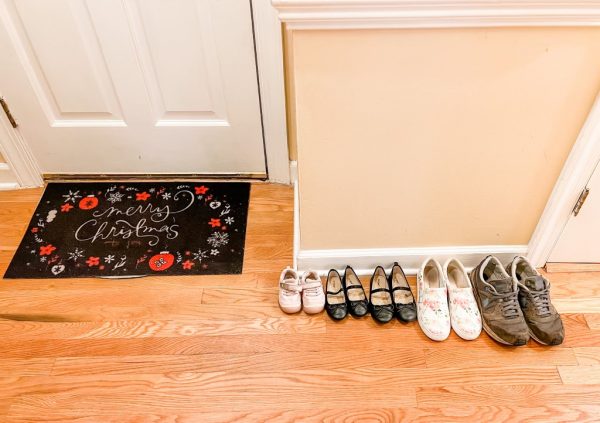 Growing up, my sister and I sang in the church choir, and most years that included the midnight service on Christmas Eve. I loved the magic of the evening, dressing up, singing songs, ending the night by candle light. We'd go home and open one gift: always new jammies from the "elves." Some years we would sing carols at some of our neighbors' houses before heading to church. These days in the toddlers and covid era I don't quite have the bandwidth for all that, but I enjoy reminiscing. We've carried on the matching jammies trend with our girls, though…I noticed that the "elves'" jammies look an awful lot like the Target wonder shop jammies. 😉
When my husband was growing up, each year they made a birthday cake and sang Happy Birthday to Jesus. I had never heard of this and I actually even had the audacity to tell him I thought it was so silly—til I learned that a lot of people actually do this on Christmas after dinner!
My parents I mean Santa always filled our stockings with an orange, a candy cane, and socks. My husband's stockings growing up came filled with new undershirts and socks. Our family tradition was that Santa filled the stockings and brought one gift, but the rest were from our parents.
For the first few holiday seasons with kids, I wasn't sure how we were going to "handle" Santa. I grew up believing, and my husband didn't, but now we have a good balance for our girls. It's an opportunity to talk about what we believe and what others believe, and that we can respect their beliefs and holiday traditions even if they're different from ours. (Side note, @MrChazz has some really great highlights in his instagram stories on this if you're interested).
I know I didn't cover it all, but that's what's coming to mind for me tonight as I sit by my tree filling shoes for my girls. What are your favorite holiday traditions? Fake tree? Live? Buy off a lot or cut it yourself? Ornaments each year or something else? I'd love to hear, so leave a comment below.