Depression. Anxiety. Cancer. ER visits. Miscarriage. More depression. Flu. Norovirus. Colds. Poop. Car accidents. Moving. Friends moving. Aging parents. Aging grandparents. Death. Feuds. Discord. Jealousy. Broken fellowship. Betrayal. More depression. Another pregnancy loss…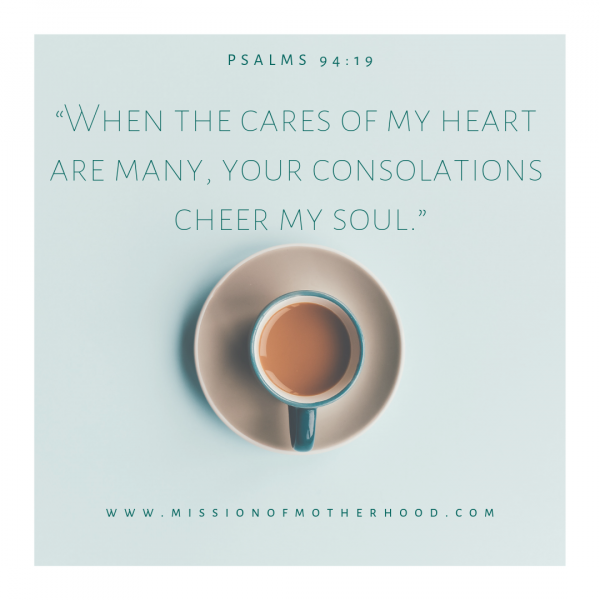 Life is hard, suffering is inevitable, and this world is full of sin, death, destruction, unknowns, and decay. But God is good, and we can lean on Him!
Do you have a hard time trusting the Lord when your life is affected by these things I listed above? That list isn't all mine, but I or my family in some way have been touched by each of those elements of suffering within the last year.
Does praying fix it? Not always. But suffering does refine our faith and produce fruit, and compassion. How have you been touched in a time when the cares of your heart were many? How can you step out in that promise to be the friend someone else might need?