Help kick off summer by hosting a fun event for your kids and their friends in your backyard. Here, Kendall and Katie share their awesome activity ideas, and Denean and I have some great suggestions to help it all come together.
This post contains affiliate links. You can read more about that here.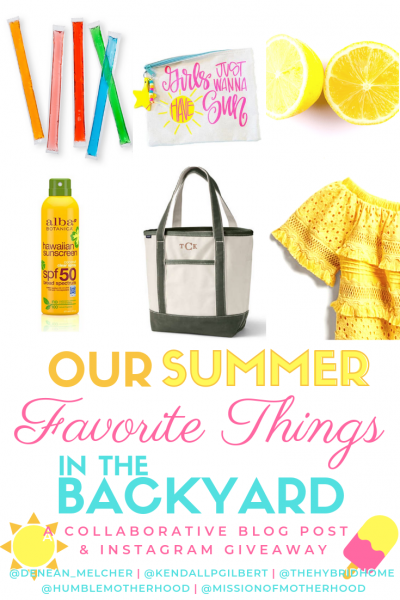 I am a summer girl at heart! I love the warm sunshine, the sound of peepers late at night, the smell of honeysuckle, the taste of summertime vegetables and the site of lightning bugs glowing at twilight! Our backyard has become a haven for all things summer. Our kids spend hours in the sprinkler, we love to grill on the patio, and we savor evenings with friends gathered around the table on our screened porch. That same backyard has recently been transformed into an outdoor theatre and that is quickly becoming one of our favorite summer activities. We hang a sheet against our house, borrow a projector, pop some popcorn, and invite friends and neighbors to enjoy a movie under the stars. There's something magical about café lights glowing in the background, a huge screen lit up with a narrative, and friends nearby, engulfed in the Big Picture. If you are looking for a fun activity to add to your Summer Bucket List, consider an outdoor movie! You'll make fabulous summer-time memories with friends! –Kendall, www.kendallpgilbert.com
If you need a place to find some good family friendly adventures to watch or books to read, Hoopla is a free app offered by our local public library that allows you to borrow movies, music, audiobooks, ebooks, comics and TV shows to enjoy on your computer, tablet, phone or TV. There are items for all ages, in many categories that include mystery, self-help, children, religion, and biography. Hoopla will help us cross off items on our summer reading list, and will be very handy when sitting poolside. Sign up for a free account and borrow up to five titles monthly! –Denean, www.deneanmelcher.com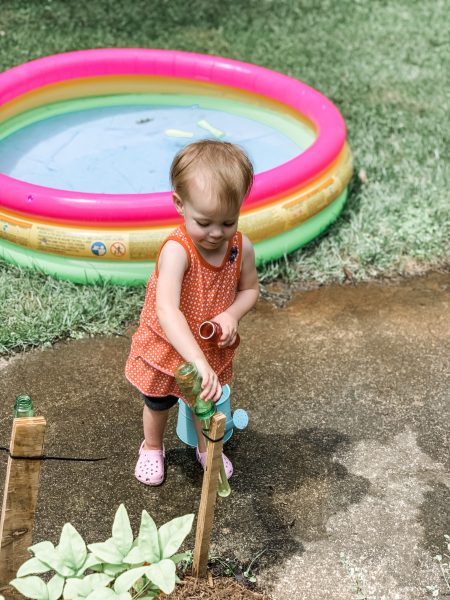 Speaking of sitting poolside, if staying wet and cool is more your speed, host a Water Day! I recently hosted a water day for some friends of ours and it was so much fun. I got a slip-n-slide, a sprinkler, and a kiddie pool from Walmart and did Caitlin's bubble hack (see below!), set out some watermelon chunks for a snack and the kids had a blast while us mamas chatted on the porch! Getting together with friends always leads to some of my most cherished memories, so gather your friends up and have some fun tiring the kiddos out! –Katie, humblemotherhood.com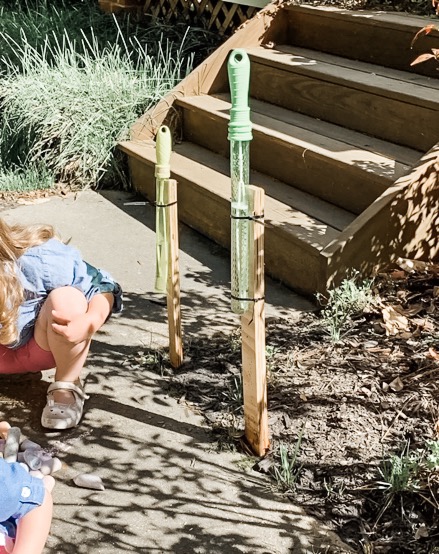 I have two girls ages 4 and (almost) 2, but we love having play dates with our friends and neighbors (affectionately named "Camp Caitlin," patent-pending). How do you entertain many toddlers? Bubbles. Now, I know what you're thinking, "toddlers spill stuff!" It's true, they do. But I got these bubbles (they sell them tons of other places too, Dollar Tree, Target, FoodLion, Harris Teeter, etc.), you know the ones — the long skinny bubble containers. Here's the hack: I zip-tied them to a yard stick (paint stirrers work, too) and stuck them in the ground so they don't spill! I also used a 1-gallon water jug to make my own bubble solution so I can fill and refill on the cheap: 6 cups water, 1 cup dish soap, 1/4 cup corn syrup, stir slowly and repeat til the jug is full. I just keep the lid on it in the garage or screen porch out of reach of the toddlers (because, right, they spill stuff) and use a funnel like this one to refill the solution as needed. –Caitlin, www.missionofmotherhood.com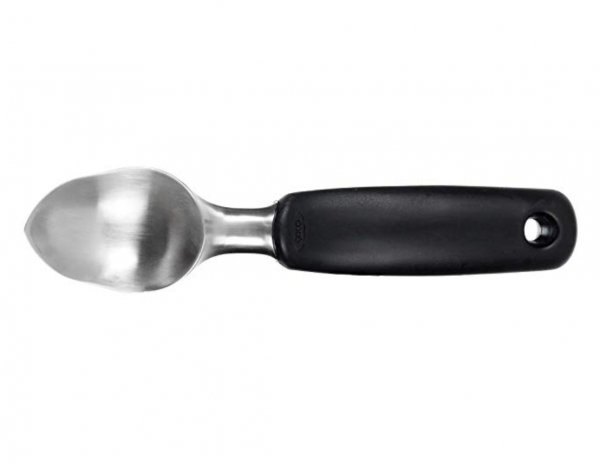 It is hot in NC in the summer. I mean like 90-degrees-on-Mother's-Day-hot. How do we cool off? One way is to go through ice cream like it's, well, melting. When you scoop that much ice cream, you need precision and efficiency. How? A good scooper. We've been through a LOT of ice cream scoops over the years, but this Oxo Good Grips one is so good we bought 2 more. Dishwasher safe, too, so what's not to love? Get yours here.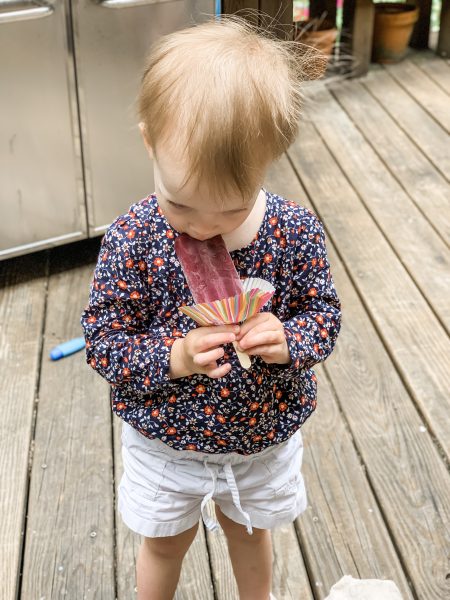 Ice cream is obviously a fan favorite, but what if I don't want to wash dishes and spoons on one of our playdates, or what if I want to (or can't!) send all the tiny humans outside to enjoy a frozen treat? In that case, popsicles are my go-to. We love these popsicles (I get the variety pack from Costco) because they are allergy-free for the diverse group that comes over, but they're messy when it's hot! Here's the hack: I make a tiny cut/tear in the bottom of a paper cupcake liner and slide the popsicle stick in. Easy-peasy, drip-free popsicle fun! –Caitlin, www.missionofmotherhood.com
Before You Go!
You may remember that I previously mentioned we were collaborating on a series of posts across 5 days, so here's where you can find the rest of Our Summer Favorites. Feel free to leave a comment and let us know which things you would add to each of these summer favorites!
At the Water
For the Mamas
Don't forget to head over to Instagram to be entered in our giveaway loop: a $30 gift certificate to the ice cream provider of your choice (Rita's or Coldstone). It starts Saturday June 8, so don't miss it!